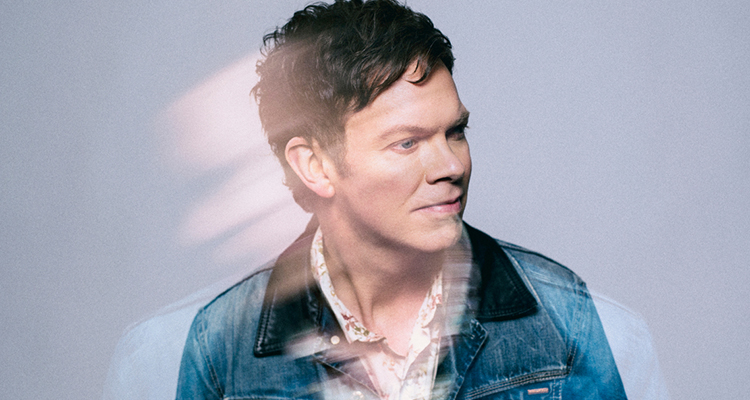 Nashville, TN (August 7, 2020)
Centricity Music recording artist Jason Gray has released "Glory Days" to digital and streaming outlets globally. The song goes for radio adds next month and is the first single from the third volume of his three-part album, Order Disorder Reorder, which will be available Oct. 2.
[embedded content]
"I love the way the two different uses of 'glory' play together in these verses," says Gray, referencing 2 Cor. 3:18 and Romans 5:3-4 as the inspiration for his new single. "It got me thinking about the phrase 'glory days' and how we tend to think of the glory days as a charmed time in our life when everything was perfect and trouble-free. But as I read those verses, and elsewhere in scripture, it's clear that the difficult days are when God gets his best work done in us; as suffering produces perseverance, perseverance, character, and character hope [Rom. 5:3-4]. I wondered: what if our glory days are actually the days of trouble and struggle that God uses to transform me 'from glory to glory?' [2 Cor. 3:18]
"I find myself feeling something like a quiet anticipation on days when I'm feeling broken hearted," continues Gray. "I, too, can 'glory in my sufferings' [Rom. 5:3] because I know those are good days to seek God, trusting that I'm in a good place for him to do his work in me, moving me from glory to glory, making me more of the person I most want to be—someone who looks a little more like Jesus every day."

These are my glory days
Busted and broken, but finally open
Wider than an empty grave
This is the good life now
Found it where I fell down
Shattered in pieces, but thank you Jesus
These are my, these are my glory days
(From "Glory Days" chorus)
"Glory Days" is the latest from Gray in a cascading release schedule of Order Disorder Reorder that has been divided into three parts "to give time and space to reflect on one part of the journey before digging into the next," Gray says.
Part one of his new album, Order, released one year ago this month, features the Top 10 Billboard Christian AC Chart radio hit "I'm Gonna Let It Go" and explores topics "when things are more or less going the way you hope." Part two, Disorder, released March 20, features the Top 20 Billboard AC Indicator Chart hit single "Remind Me You're Here" and is a group of honest, transformative songs about when order falls apart. The final chapter of Gray's new album, Reorder, is about coming out the other side of our hardship "as wiser, stronger, more humble and compassionate versions of ourselves."
Visit: http://jasongraymusic.com
Original article provided by CCM Magazine